Welcome! This is a blog about the Adirondack guideboat. It includes whatever strikes that author's fancy. For example, you might follow his progress building such an iconic craft, or go along on a 90 mile guideboat race, or learn about some particularly interesting person or happening involving these magnificent wooden boats. Enjoy.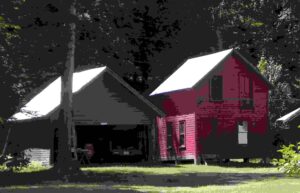 Endion Part 3-Some observations
Today Endion looks much different than when the hotel was operating.  The hotel and barn are gone replaced by numerous
Read more.